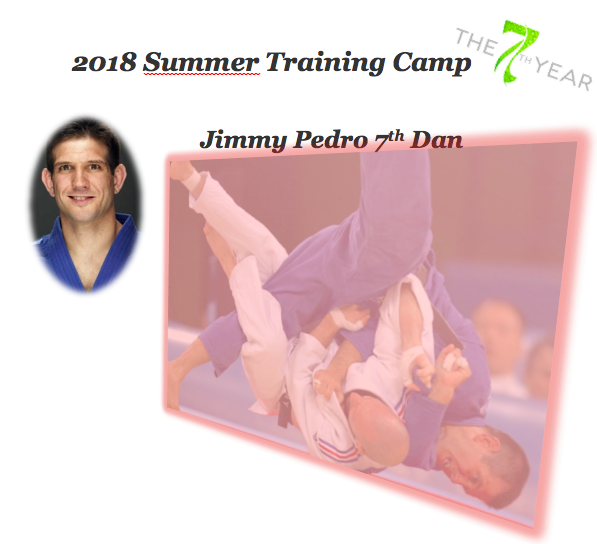 You are invited to take part in a three day seminar which will take place from Friday, August 10th to Sunday the 12th, 2018 for green belts and above at College St-Jean-Vianney in Montreal.
This training will allow discovering an exceptional judoka, specialist in Ne-Waza. His favourite judo technique is Sode Tsuri Komi Goshi, and his most effective is Juji Gatame.
4 time Olympian & 2 time Olympic Medalist (1996 & 2004)
World champion -73 kg (1999 – Birmingham)
Bronze medalist World Championships (1991-1995)
2012 & 2016 US Olympic Judo Coach
Head Coach, US National Team Force Training Center
When : August 10 to 12, 2018
Where :
College St-Jean Vianney
12630, Boulevard Gouin East
Montreal (Quebec)   H1C 1B9

Training days

 : Friday (evening) – Saturday (morning & afternoon) – Sunday (morning & afternoon)
Every day, drawing of presence gifts
No fees for the Training Camp for your Coach, if you have more than 5 registrations from your club.
For more informations, click here for the Summer Training Camp Pedro 2018 announcement (available in French).
Meals available on site for $12.00 (cafeteria on site).
Possible accommodation on site (bring your sleeping bag and spare clothes).
Surveillance will be assured by a manager.
Banquet of honour organized on Saturday August 11th at 6 PM. The cost is $45 per person.

To register, please complete the following two steps:
–> Step 1: fill the registration form and click on the Submit button.
–> Step 2: choose you training option and then book online for the summer camp and for the banquet.
Step 1. Registration form
Step 2. Payment – Payment – Payment – Payment – Payment – Payment